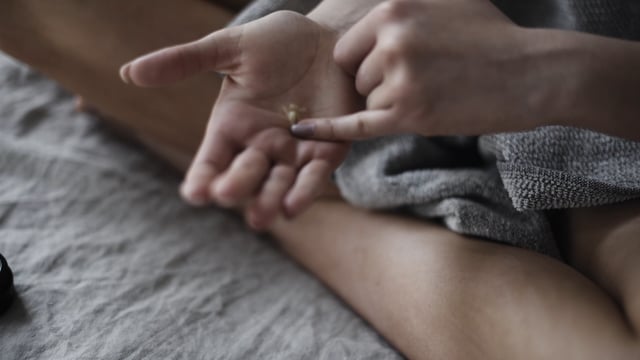 Skin Balm 15ml
Sale price

$88.00
Regular price
(/)
Tax included.
---
Holistic blend of the finest oils and rare juniper sprout extracted exclusively for Niki Newd.
Rejuvenating, softening and naturally antimicrobial effects that help reduce skin irritation and fight signs of aging. 

Skin feel
rich in consistency, calming, balancing and nourishing
Suited to
normal to dry skin, dryness, uneven skin tone, redness. Relieves stressed skin and works beautifully also around the eyes. Unisex. Skin Balm has also been praised as an excellent after shave product that soothes the skin and reduces irritation.

Good to know
The secret of Niki Newd® Skin Balm is rare juniper sprout extract that has been made exclusively for Niki Newd. The extract is known for its natural healing and soothing qualities and has been used for centuries as a herbal remedy.
Hue
yellowish-green tint from juniper sprout extract
Aroma
wooded, earthy

Want to know more?
Skin Balm offers a gourmet helping of carotenoids, phytosterols, flavonoids and phenols, lactic and lauric acids.
Phytosterols protect the skin from damage caused by UV-radiation and enhance the synthesis of collagen.
Flavonoids work as chelates and antioxidants. Flavonoids that function as chelates inhibit the deterioration of natural collagen by binding the metal ions that most degrading proteins require.
Lauric acid enhances the absorption of different substances by improving the permeability of the skin, prevents tissue damage by stimulating the formation of collagen and new blood vessels.
Lactic acid has been observed to prevent the uneven pigmentation and the roughness of the skin, to resist the signs of aging and to smooth the wrinkles caused by UV radiation. In addition, lactic acid is an antimicrobial compound that moisturizes and conditions the skin
HOW TO USE
Morning and evening, warm and mix between your hands and apply with rotating movements onto cleansed face, concentrating on dry skin areas. Works beautifully also around eyes.
Dosage
the size of a small pearl - lasts 1-2 months in daily use
Use-by
recommended to use within 6 months after manufacturing
INGREDIENTS
Niki Newd® Skin Balm is freshly blended – enjoy!
COCONUT OIL (organic, fair trade, cold pressed, extra virgin, food grade)
SHEA BUTTER (organic, fair trade, unbleached, food grade)
OLIVE OIL (organic, cold pressed, extra virgin, food grade)
BEESWAX (locally produced, unbleached)
ROSEMARY OIL (extracted into premium RAPESEED OIL exclusively for Niki Newd, organic, cold pressed, food grade, Finnish) 
JUNIPER SPROUT (extracted into premium SUNFLOWER OIL exclusively for Niki Newd, from Finnish wilderness)
VITAMIN E (food grade, mixed tocopherols)
LACTIC ACID
nothing else
Full traceability, all ingredients have been hand-picked from sustainable producers.
INCI): Cocos nucifera oil, Butyrospermum Parkii Butter, Cera flava, Olive Oil, Rapeseed Oil, Helianthus Annuus Seed Oil, Juniperus Communis Extract, Tocopherol, Rosmarinus Officinalis Extract, Lactic Acid.
Choose options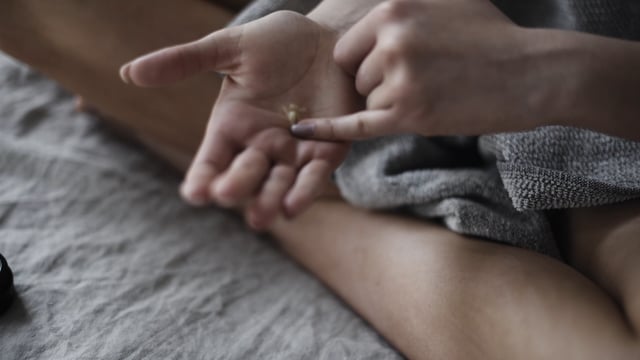 Sale price

$88.00
Regular price
(/)
Tax included.
---
View details