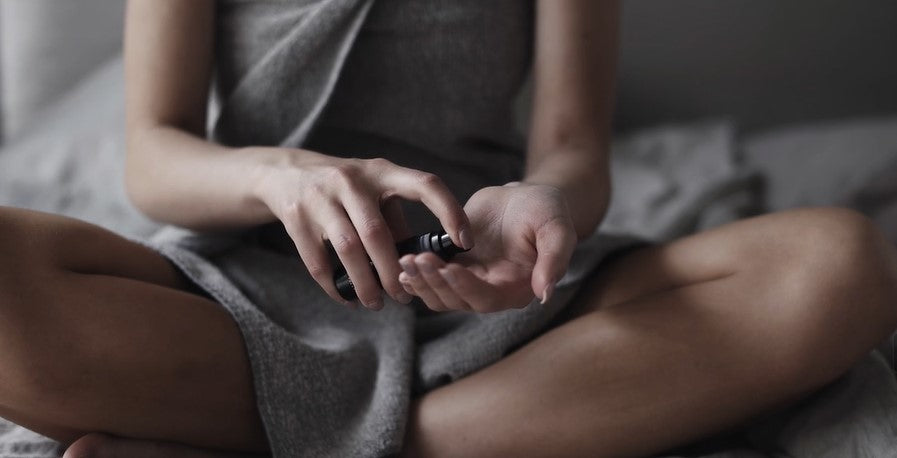 HOW TO USE
NIKI NEWD SKIN CARE ROUTINE
GENTLE CLEANSING in the evening
TREATMENT in the morning and in the evening
PAMPERING 1-2 times a month
To get you started, below is our example of a daily Niki Newd skin care routine. Feel free to mix it up whenever you feel like it.
1. GENTLE CLEANSING
Cleanse your face with Niki Newd Oatmeal soap in the evening
We believe that gentle and traditional cleansing is the foundation of a good daily skin care routine.
Oatmeal Soap gently cleanses your skin and removes make up too.
It is suited perfectly to all skin types, especially sensitive skin.
Moisten your hands with water and lather the soap between hands until smooth foam develops. Massage over face and rinse away with water. If needed, use our linen washcloth for gentle exfoliation.
In the morning refresh your skin with cold water - simple but effective!
2. TREATMENT IN THE MORNING AND EVENING
After cleansing or rinsing, take a small amount of desired Niki Newd® skin cream or oil serum onto the palm of your hand.
Warm and mix between your hands. Apply with circular movements onto face, décolleté and also around eyes.
Let your skin absorb the products for a while; they are not fast food!
Add more if your skin still feels thirsty.
In the morning apply possible make-up and enjoy your glowing skin!

Tip! Add a spritz of Niki Newd® Skin Mist to any other Niki Newd® product to adjust and boost the moisture level.
3. PAMPERING ONCE OR TWICE A MONTH
Pamper your skin with Niki Newd® skin masks, which are specially designed to naturally and effectively brighten the skin and help fight against the signs of ageing.

Regular use of our masks enhances the skin's ability to absorb the antioxidants and other beneficial nutrients from other Niki Newd® skin care products – promoting radiant and healthy skin.
Freshly blend the mask water with the powder in a separate bowl with the spoon.
Apply the mixture onto cleansed face and neck. Leave for 10 minutes and rinse with water. You may also use our linen washcloth for extra exfoliation.
After Skin Mask apply generously Niki Newd cream or oil serum or mix a beautiful cocktail of Niki Newd skin care creams and oil serum.